Author: This Kinda Girl
I'm sure it's crossed your mind; Do couples that swing stay together?
Over recent years I have seen a rise in non-monogamous couples, polyamory and 'open' relationships. So it's either becoming more popular, or it was always popular, and couples are just feeling more relaxed about discussing their involvement in the lifestyle. Or of course, it could well be a mix of both! 
So with more people getting involved in the lifestyle, does this mean couples that swing stay together? Or do they still go their separate ways, even though they have been participating in a little extramarital mutual enjoyment on the side? 
It's hard to find people to talk to about this particular subject, but luckily, open and honest conversation is what thiskindagirl is good at! So, shall we? 
Who Enjoys Swinging?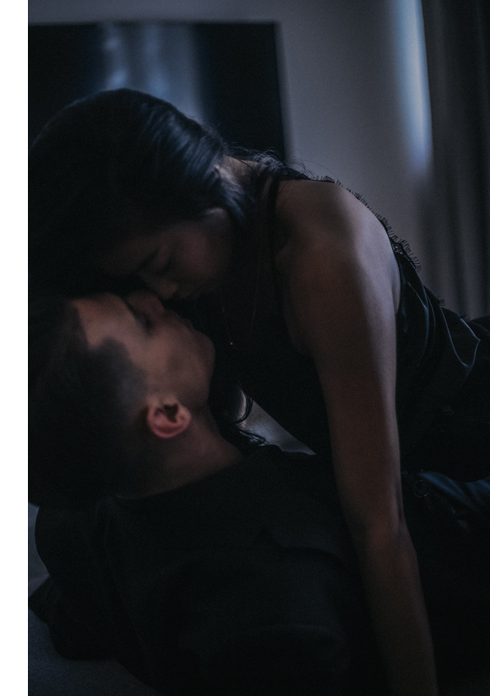 Swinging isn't for everyone, and I'm sure there are some people you know that if you even uttered the word 'swinger' near them, they would brand you a 'pervert' whilst simultaneously googling' what do swingers do?' This is fine, we all have friends and perhaps colleagues who we would never dream of sharing our involvement in the lifestyle with. 
But for those who do enjoy, how often do they do it, and what does it add to their relationship? 
Ok ok I know I've asked a lot of questions, but it's a topic I'm interested in, plus, by the number of people who have googled 'Do Couples That Swing Stay Together?' I can safely say that its something a few of you are asking! 
What do couples achieve from swinging?
I've spoken to many swinger couples over the years. There has been one common underlying theme that I have noticed in all their relationships, regardless of their kink. Are you ready for it? 
'Swinging has brought us closer together'.
From my own experience, I can vouch for this. When you start discussing swinging within your relationship, you open up a whole new platform for honest discussion and conversation. 
Sharing fantasies, ideas, and desires are some of the joys of swinging. Intensifying the connection and emotional exclusivity within your relationship soon follow, as you fall deeper in love. 
This all sounds exceptionally peachy! And I know that there will be some sceptical readers who perhaps haven't experienced this, or are doubtful this intimate growth can happen. So, to assess both sides of the coin, (after all, life isn't always perfect) let's look at what can lead swinger couples to break up. 
Why Would Swinger Couples Break up?
Swinger couples are regular couples and just like regular couples, they all face their fair share of ups and downs. Life isn't all one big blissful bikini-optional hot tub party, and sometimes you fight and fallout. Usual arguing is all part of life. You fall out, he sulks, she sulks, but you apologise and makeup. You work together to overcome whatever difficulties you are facing and find a solution. However, when it comes to bad behaviour within the confines of the 'swinger' part of your relationship, I find this behaviour hard to forgive, or even comprehend. 
It only takes a few seconds for trust to be broken, after working so hard together to build it. 
How we react to situations around us plays a big part in how we move forward as a couple. Sometimes, we want to experience a situation but aren't sure quite how we will feel. Will it be a turn on or a turn-off?
If you have never swung before, it can be daunting not knowing what emotions will arise. 
Acknowledging what you are and aren't comfortable with the first step to establishing your rules and boundaries, firstly for yourself and then as a couple. You may be surprised if you think you will enjoy a particular thing, but in reality, you don't respond as you previously believed you would.
Does Swinging Lead To A Happier Relationship?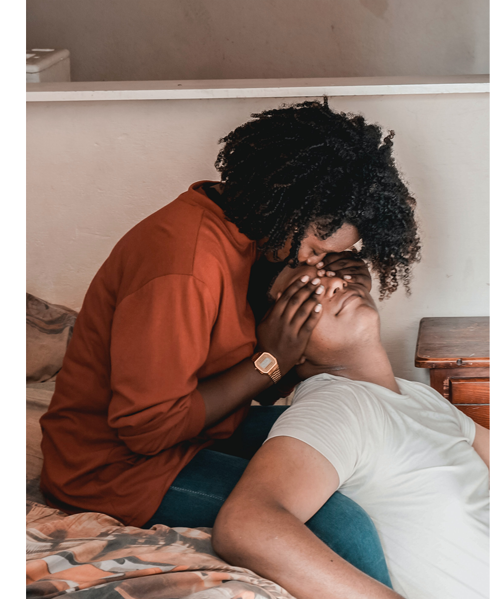 I want to say that yes, in most cases it does. Once you understand that the intimacy you share with your partner is an exclusive bond; anything else you enjoy together is simply a bonus. You will find yourselves wanting to nurture that bond and work hard together to maintain it, strengthen it and develop it deeper. When you reconnect after swinging you share in your emotions and for some, compersion begins to manifest. 
In Conclusion- Do Couples That Swing Stay Together?
Swinging can't save a bad marriage. If you are facing difficulties within your relationship that stem from trust issues and cheating, then swinging won't remove the problem.
Swinging, open relationships and polygamy need to come from a place of mutual respect, love and honesty and never as a last resort. If you are already facing problems of insecurity and jealousy, participating in the lifestyle might exacerbate the problem. Sure, it is normal to feel some insecurity and even possessiveness, from time to time, but when one partner fixates on this or lets it consume them, you will find it impossible to move forward with a positive approach to swinging.  
In my experience, most people I have met have been rock solid couples who both enjoy the lifestyle or their own take on it and see it as a shared hobby, a joint interest, where both parties find participating a shared pleasure that adds to their relationship. 

ThisKindaGirl
The ultimate guide to swinging! From newbie couples to those already in the scene...let me teach you all I know.