Author: Rebecca Ball
Remember when all you could think about was your other half? How them saying your name would leave butterflies in your stomach? How wonderful the journey of falling in love was? If you're starting to feel a little too comfortable and wonder just where that spark went, hope is not lost. You can rekindle that spark in just 5 easy steps…
Make Time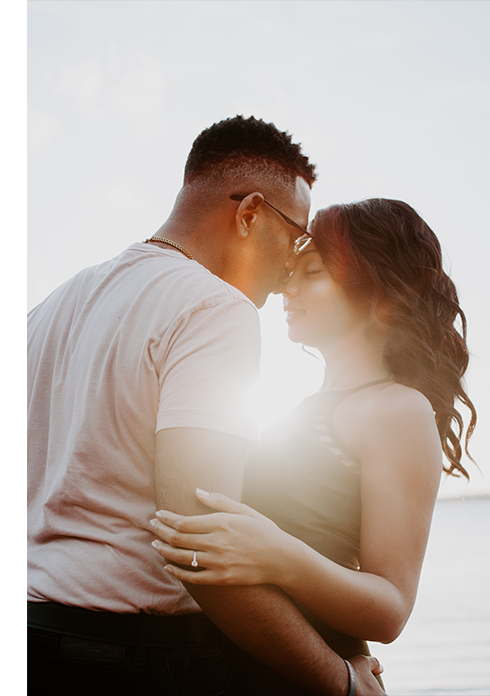 Whether you're ships that pass in the night, exhausted parents, subjected to heavy work loads or simply in a rut, life can sometimes feel so busy that we simply don't find the time for one another. You may think that you don't even have the time, but the truth is - you do. You don't need to dedicate a whole weekend to gazing into one another's eyes and declaring your undying love, it doesn't have to be scheduled at all - in fact, it's often better to be spontaneous. It can be as simple as a 'thinking of you' text or just asking your loved one about their day, to re-open communications that aren't about anyone or anything but the two of you.
The Power of Touch
It is normal, over time, for passionate stairway kisses to be a thing of the past and the intensity of romance to be all but a memory. However, if you're trying to rekindle your relationship then physical affection is key. It's all in the Science; being intimate increases endorphins, which make us feel happy. We begin to crave this chemical, so the more we release it the better all round! It doesn't need to begin with grand gestures - simply rubbing your partners back as you walk past them, reaching over to hold their hand as you watch TV, a quick peck as you give them a coffee. These natural touches will soon remind you both that the love is still there.
Be Complimentary
Can you remember the last time that for no reason, you said something complimentary to your partner? At the beginning of relationships a lot of energy and effort is put into making your loved one happy, but as time moves on and we become more complacent, it is very easy to become passive. Our words can be powerful, even if they're as simple as questioning if your partner has used a new shower gel or done something different with their hair, the message behind the words is clear - I notice you. That can stand for a lot.
Surprise Them
Their favourite dinner, flowers to the office, a date night - what the surprise is doesn't really matter, the point you're making is that you care and you want to make your person happy. This will get your partner on board with your line of thinking and soon it'll be you who's the one receiving.
Shake Things up in The Bedroom
Your sex life, over time, is likely to feel all too familiar and safe, that seeking out ways to spice it up just aren't considered. But, shaking up your usual pattern can make that honeymoon fun reappear, whilst also boosting your intimate connection. You could change your usual locations, explore new positions, try something different such as romantic music, massage oil or sex toys to rekindle that spark.