Author: Gareth Hunt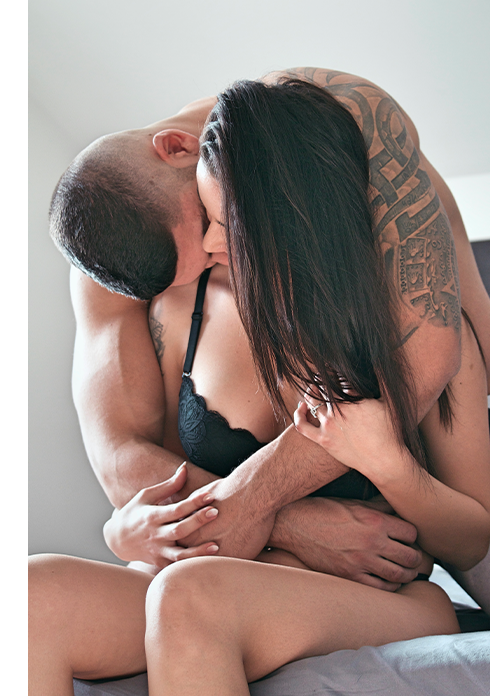 It can seem incredibly daunting opening yourself up to extreme vulnerability by discussing your deepest and kinkiest sexual fantasy. You are opening yourself up to an individual about an aspect of your personality that could lead to rejection and this is why talking fantasies can be so problematic for couples – regardless of whether they are in the throes of new passion or rekindling passion in a long-term relationship.
According to a study, only 50 per cent of couples actively engage with one another regarding their own sexual wants and needs in the form of fantasy and role-play sex games. There are millions of couples who barely discuss the psychological mechanics of what turns each other on in the deepest sense of their own sexual needs and satisfaction-based outcomes.
One might think that they are keeping their deepest fantasies in a safe place for their own solo sexual needs. However, discussing and engaging with each other by opening up about fantasies can help improve sexual relationships by highlighting vulnerability and increasing the scope of trust within the sexual dynamics of a relationship. At the end of the day, if the sexual fantasy is legal, then regardless of whether we are talking about gang bangs, fifty shades of grey bondage or even risky outdoor fun – by merely discussing these ideas, one can strengthen their relationship.
The Basics - Fantasies Are Normal

We should begin with the basics – sexual fantasies are completely normal. There is nothing remotely unique about having a sexual fantasy. There are 5 billion human adults on the planet and each one has a unique kink. There is a sense that "vanilla sex", the term used to denote regular sexual activity, is the prevalent form of sexual desire. However, whilst fantasies are normal and we all engage in such activity it should also be noted that "weird" in fantasy terms doesn't exist – again with the caveat that the fantasy is within legal parameters for your country. Sexual activity between two consenting adults is healthy and normal.
By using loaded terms like "weird" or "abnormal" we are in fact loading judgement-based values on what is and isn't normal because it falls outside of our own personal viewpoints on sexual desire and activity. Enjoying being clingfilmed with a pot of Nutella as a sex game might not be you, or your partner's, cup of tea but for some that is a normal sexual activity. So, keep the judgements to yourself.
Why You Shouldn't Repress Your Sexual Fantasies In A Healthy Adult Relationship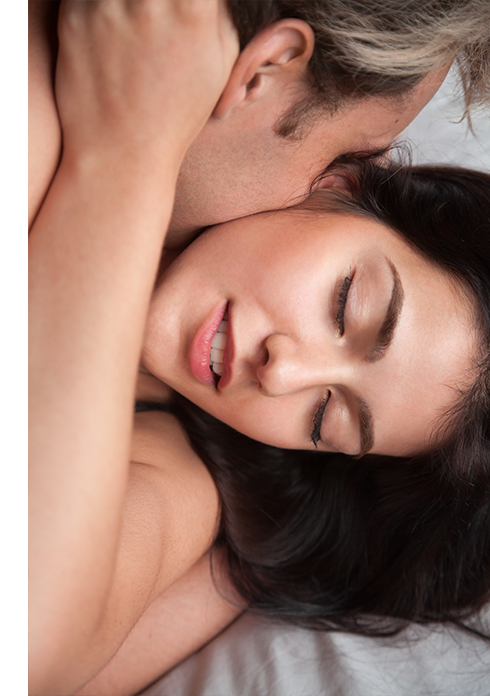 At its core, repression of sexual fantasies surrounds the idea of embarrassment. However, we need to take a moment to break this down to help you understand the problem here. If you are in a healthy relationship – i.e. you happily live together, share things like work-life issues, have a family, a mortgage etc. – you should have a bedrock of trust permeating throughout the structure that underpins your wider relationship. A sexual fantasy cannot break this – unless there are 'structural' problems that preceded any discussion surrounding sexual fantasies.
In a relationship, you need to be able to talk about your feelings, in a non-sexual way, without fear of judgements. This is how a healthy relationship is formed and managed over the long-term. Therefore, when it comes to sexual fantasies you need to re-think the concept of embarrassment. Yes, randomly blurting out that you wouldn't mind urinating on your partner once in a while during sex might make for an embarrassing period in your relationship. It is all about openness, trust and making sure you discuss these issues in the right environment and at the correct time. All of this doesn't mean you can't keep a secret fantasy all for your self – but if you have one you'd like to share but feel embarrassed; well you should now realise that you can discuss this kink without the associated insecurity.
How To Bring Up Sexual Fantasies With Your Partner?

There is a divergence that should be noted – the concept of fantasy is based on imagining impossible or improbable things. A fantasy doesn't have to be acted out in real-life. For example, one can have a fantasy involving multiple sexual partners but that doesn't mean you need to engage in a gangbang. You and your partner can use toys and other resources to help make the illusion of such activities whilst staying within the purview of the imaginary. This is another 'stumbling block' for relationships. Just because your partner has said they like the idea of golden showers, doesn't mean you have to partake in the real world but you can use other means – like shower sex and good imaginary play to help meet fantasy needs without acting it out in the real world.
What About Rejection – What To Do In This Situation?
The general preamble of this article has hinted that any discussion of fantasy with your loved one will result in the fantasy being played out either for real or in an imagined sense. That isn't always the case. It can lead to rejection – remember your partner, like you, has a right to say no in a healthy relationship. Just because they don't like the idea, doesn't impact on your wider relationship. It just might be one sexual step too far.
There can be many reasons, for example if your loved one doesn't like the idea of being tied up, there may be reasons they may or may not want to discuss about past unpleasant or even traumatic events in their past lives. So, you need to understand that by highlighting your kink, you are in fact starting a two-way conversation between yourself and your partner about a new avenue of sexual satisfaction through imagined or real-world sex play. Just because your fantasy has been shot down doesn't mean that between the two of you, you cannot identify new pathways and new imaginary ways of sexual gratification that provides new and unique fantasy-driven couple play?