Author: Alisha Adetoro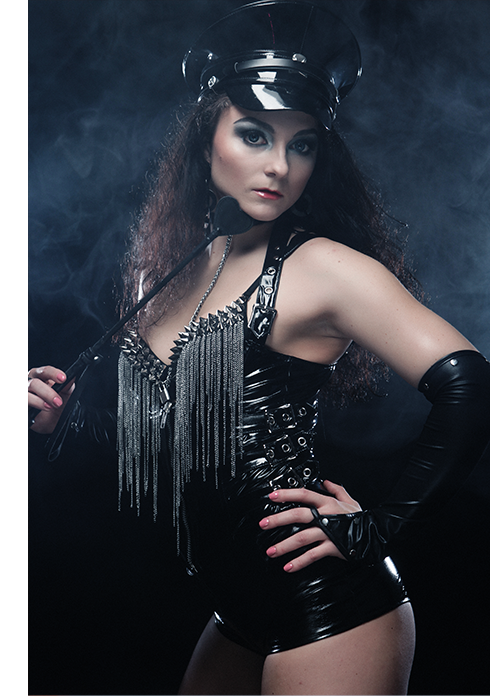 Whether you're looking for ways to reignite your spark as a couple or you need something different & daring fetish wear is an easy way to add an extra dose of spice into your sex life. Thanks to the internet & the convenience of receiving discreet packages it has never been easier for you to explore your fantasies with fetish wear. With the rise of accessibility to a range of fetish wear, it can be difficult to know where to start, so here's a round-up of different types of fetish outfits to help you to get one step closer to deciding what's best for you!
PVC Clothing
PVC clothing is a great option for those new to fetish wear as it's easy to get on & off and it's very affordable. The shiny & figure-hugging nature of PVC clothing can help to flaunt the body in all the right places. This is a great option for men & women as you can choose from trousers, tops, skirts, bras & even boxers in the shiny & sexy material that is PVC.
Top Tip -  The shiny & tight nature of PVC is a great way to prolong foreplay by caressing your partner's body in all their hot spots!
Latex Clothing
Latex can be seen as the sexier sister of PVC, it's made of rubber & it's so tight it's like a second sexy skin. Unlike PVC clothing it's pretty hard to get on & off but it's worth the extra effort
Leather Body Harness
If you are interested in BDSM but not quite ready for whips, chains & sex in the air, a leather body harness can be a way to ease you into the world of power play. A leather body harness can be suitable for you or your partner & is sure to help you get into the mood to play out your submission & domination fantasies.
Top Tip - Team this with PVC or latex underwear for a saucy look.
Fishnet Outfits
If the thought of having your clothes ripped off gets you a bit hot & sweaty a fishnet outfit whether it be stockings or a catsuit could be the perfect way for you to add to some fetish wear in the bedroom. Not only are fishnet outfits easy to tear off, but they'll also have you feeling in the mood to be seduced or a seducer!
Top Tip -  Pair your fishnet outfit with some killer heels & let your inner siren out!
Bondage Hoods
For those of you that are feeling adventurous, a bondage hood could help to create an experience that involves power play, trust & intimate play. Bondage hoods fit snugly over the head usually with a leather-look for the ultimate S&M look. It's up to you how far you take the submission as you can choose from hoods that cover the whole face, ones that expose the mouth only & hoods that expose the eyes and mouth.
Top Tip -  If you choose to opt for a hood that exposes the mouth it's a great way to initiate oral sex!