Author: Becky Storey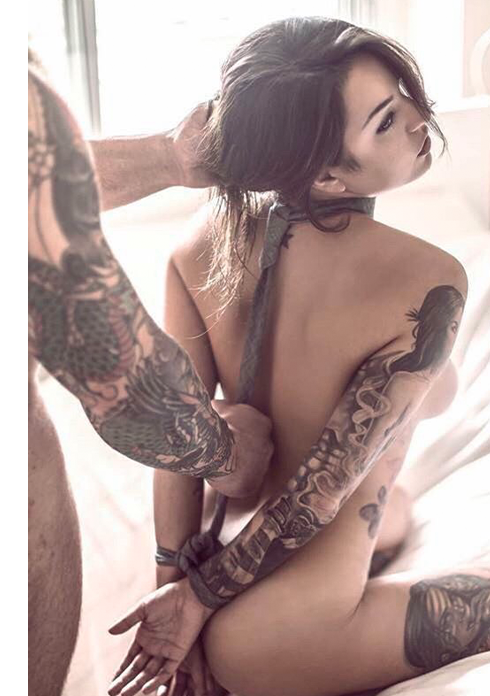 Kinks, Fetishes and Fantasies are becoming far less taboo to talk about as society grows more sex-positive. In talking about it though, we're realising that there are some confusing blurred lines between each category, making it difficult to properly express ourselves.
If you were to plot the three concepts on a Venn diagram, there would be a few behaviours that sit firmly in each section, and a whole lot more that sit between the lines. Often, what we describe our likes or desires as varies with our own perception. The more you know, though, the better you'll be able to communicate what you want with your partner, and the better the sex will be.
Key Definitions
Kink – An unconventional sexual taste or behaviour.
Fetish – An object or body part, used or simply present, that is necessary for sexual gratification.
Fantasy – An erotic or sexual scenario that you would like to happen.
The basic definitions explain that the label you use tends to describe how essential something is to your sexual enjoyment. Some people might enjoy leather, for example, but if you don't need it, it's a kink. On the other hand, if you can't get in the mood without it, it's more likely to be a fetish.
Kinks
A "kink" is a vague term, used to describe almost anything that you enjoy in a sexual context. Usually, a kink is an act or behaviour, such as choking, for example.
Anything outside of "vanilla sex" could be considered to be a kink, though there's no definition of "normal sexual behaviour" so anything that really gets you going could be considered kinky. A kink can also range from simple to extreme. Something as simple as an outfit, such as a man wearing a suit, could be a kink if seeing that would get you particularly heated. It is often assumed that anything more intense than that becomes a fetish, but that's not the case. Everything that the BDSM umbrella covers could be a kink if it's not essential to sexual gratification.
Fetishes

All fetishes are kinks, but not all kinks are fetishes. Generally, a fetish is an act, object, or idea that without you would feel disappointed and may even struggle to get in the mood at all. Perhaps the most commonly referred to is a "foot fetish" (though that's probably because the alliteration is entertaining.) In this case, a person needs feet, usually their partners, to be involved in the foreplay or climax.
A fetish doesn't have to be a sexual act or object at all. It could be a material or roleplay concept. Usually, fetishes are more psychologically based than a kink.
Fantasies

Fantasies are much simpler to explain and almost everyone has at least one. A sexual fantasy is most often a scenario or situation that you would like to happen, usually involving yourself. They aren't necessary to be acted upon, they're just considered something that might get you hot under the collar. It could be that you'd love to be swept off your feet by a celebrity or seduced by a model. You might fantasise about a certain job type, like a fireman or air hostess. Usually, people fantasise by seeing these played out in their mind, like a dream.
You might even have a fantasy about performing particular acts with your partner, perhaps something you don't usually do or haven't tried before. A fantasy is usually not something you're desperate to do to, like a fetish, and in some cases, you may never feel like making reality at all.