Author: Rebecca Ball
If you're becoming bored of a vanilla sex life and are considering the exciting world of sexual kinks then you're not alone. The Journal of Sex Research discovered that one in three of us have pushed our sexual boundries and taken part in kinky sex. As long as it is consensual, sane and safe, a kink could establish a stronger sexual bond between lovers and make a sex life exciting again.
What is a Kink?
A kink doesn't have a medical term and is considered an 'unconventional' sexual behaviour or preference. You can be turned on by a kink, but it isn't essential for sexual fulfilment.
Subcategories of Kinks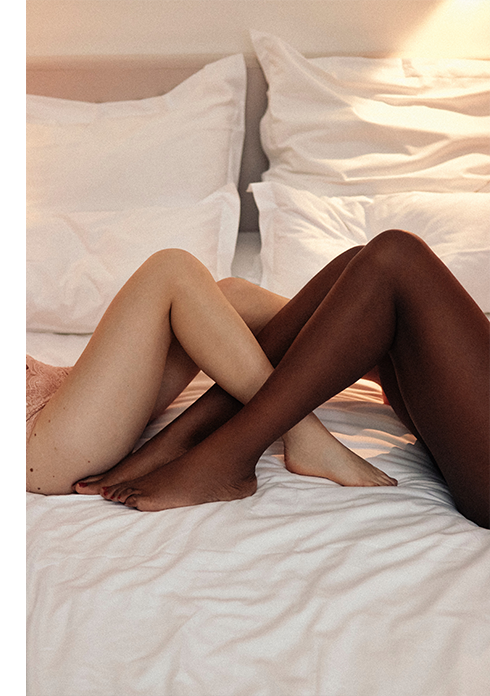 Below, the most common kinks have been briefly explained.
●   Agoraphilia - making love in public places or outdoors
●   Acrophilia - heights themselves or having sex up high
●   Agalmatophilia - non-human but human-like structures, such as; dolls, mannequins or statues.
●   Altocalciphilia - sexual excitement from high heeled shoes
●   Amaurophilia - not being able to see during sex
●   Aquaphilia - a sexual attraction to water
●   Balloons
●   Belonephilia - sharp items
●   Bondage
●   Breath play - limiting breathing
●   Claustrophilia - aroused by confinement
●   Corsetry - the wearing of a corset, or someone else wearing one
●   Diapers
●   Dendrophilia - sexually attracted to trees
●   Fire play
●   Food play
●   Humiliation - either being humiliated or humiliating your partner   for sexual pleasure
●   Imprisonment
●   Keraunophilia - storms
●   Kigurumi - anime and/or cosplay costumes and/or masks
●   Knife play - arousal from running a blade along your partner
●   Latex / Rubber
●   Mechanophilia - attraction to machines themselves or the yearn to do sex acts on or in certain machines (such as cars)
●   Orgasm Control
●   Orgasm Denial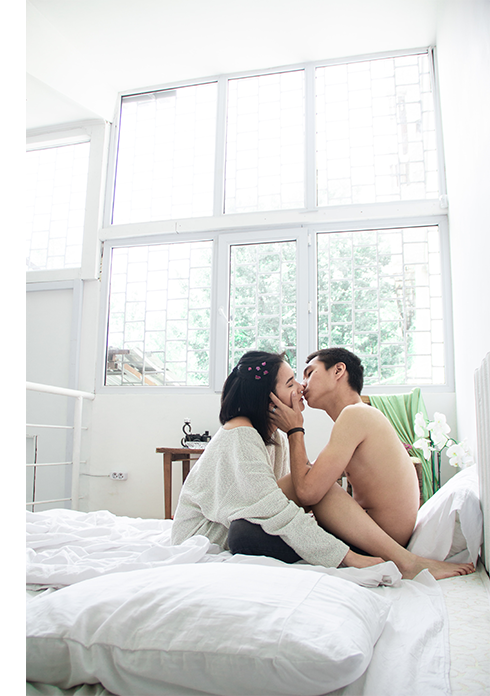 ●   Plushophilia - stuffed animals or toys, often modified with a hole or holes to perform sexual interactions with
●   Retifism - footwear
●   Robotism - robots
●   Ropework - often used for bondage in BDSM
●   Siderodromophilia - trains; themselves or being inside them
●   Stigmatophilia - tattoos and piercings
●   Stockings
●   Technophilia - A sexual attraction to technology
●   Uniforms
●   Wax play
●   Weapons
●   Xylophilia - sexual arousal wood
If you're still looking for something to peak your sexual interest, below there are 5 ideas you can try today .
The Mirror - When things are next steaming up between the sheets, suggest to your lover the idea of watching yourselves. Whether it's penetrative or oral sex you'll both get a different view of yourselves, and each other.
Tie Them up - If you're not quite at the buying restraints stage then you could try something more subtle, such as a scarf or tie. Assert your dominance and take control or offer to be more submissive and allow them to have their wicked way with you!
Use Your Teeth - Biting and nibbling is a sign of passion - it's naughty and it makes it clear you're feeling turned on. You could begin with a gentle lip bite during a kiss, open mouthed kisses down the chest then gently scrape your teeth over your partner's bare skin.
Try a New Position - If missionary is your thing then push your comfort zone and try it from behind or you on top - a blind fold can help to release your inhibitions.
Toys - If you don't already, then introduce toys into the bedroom. It can be a toy for you that they can watch you use, a toy for them or a toy to stimulate you both at the same time.